How-to: Add a User
We at Eventopia know that you can't always go it alone. When you're planning an event, you may have a partner, co-sponsor, or employees that you'd like to access your account. After all, everyone needs a little help now and again. With this in mind, we've created a system that allows you to add users to your account and give them controlled access to your information. All you have to do is add their information to your account. Listed users can update content (if you want them to), check stats (or not!), whatever you need and however you specify. Finally, you can give that intern something to do besides Starbucks runs. 1. To sign-up a new user, head to your Client Dashboard. Locate the "Users" link toward the bottom of your menu sidebar (see dark blue arrow).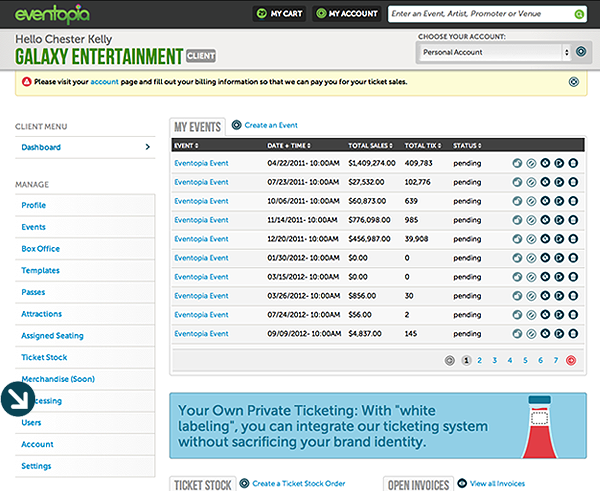 2. You will now see a list of any users you've added to your account (if you've already added users). To add a new user, enter his or her email address at the top of the page and click "ADD USER". This email address should be the one associated with his or her Eventopia account. If your user doesn't have a Eventopia account, they will receive instructions on how to sign-up for one when they receive your invitation.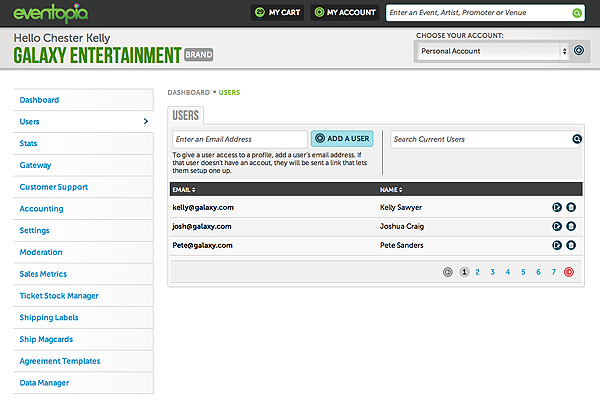 3. Next, select access levels and adjust privacy settings on the "User Policies" page. Once you are satisified, click "Update User Policy" at the bottom of the page.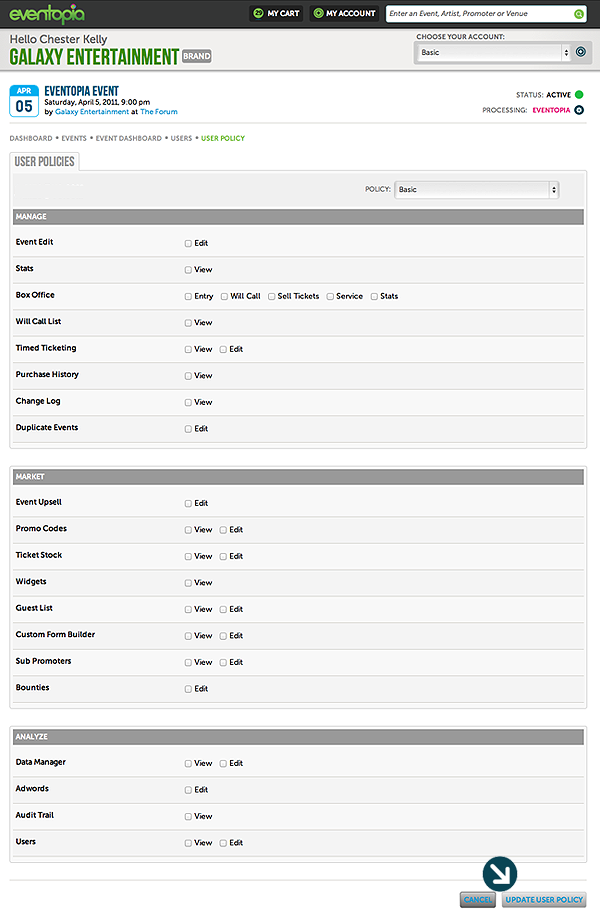 4. You can visit the Users page at any time to add or remove users or to edit their privileges.
Comments Off

on How-to: Add a User