How-to: Buy Tickets
What are you doing this weekend? We're here to get you off your couch and out into the world. When you're juggling demanding bosses, rush hour traffic, and coordinating with all your friends, tickets should be the least of your worries. With Eventopia, buying tickets is never a hassle. Our online sales system makes the process a cinch. Need some step-by-step information? 1. From the Event Page, select your desired ticket quantity and/or ticket type. When you're satisfied with your order, press checkout.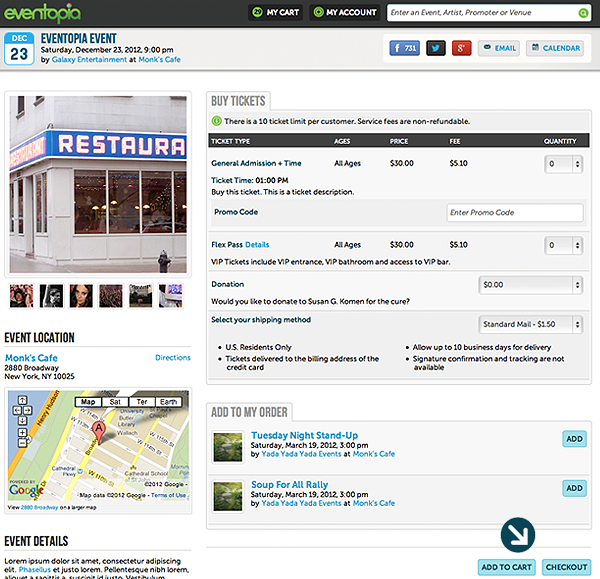 2. If you aren't signed into your Eventopia Account already (or if you haven't created an Eventopia account yet), our site will redirect you to a sign-in page. Sign in using your Facebook account information, or click "Create an Account" and follow the steps to set one up. Once you've signed in, you'll be redirected to your checkout page.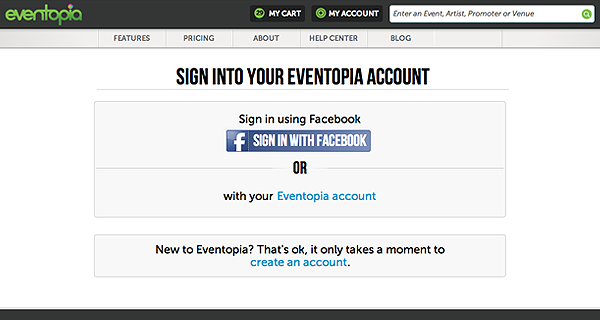 3. When you arrive at the checkout, follow the prompts to complete your purchase information (note: you'll have a limited amount of time to complete your order before your tickets are released!). Fill out your billing information, confirm you've read our Terms of Purchase (follow the link to read them now), then click "Process My Order."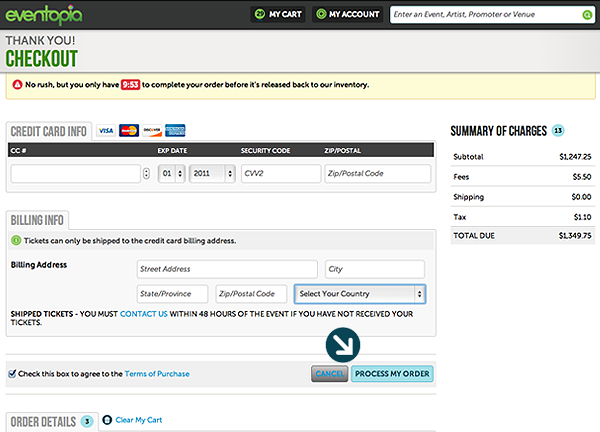 4. You've just bought your first Eventopia tickets! Our Thank You Page serves as your purchase confirmation and includes an order number. You'll also receive a confirmation via the email address associated with your account. If you purchased print-at-home tickets or would like a print-friendly receipt, you can click the link below your confirmation information to visit your account details. You can also log-in to your account at a later date to print or review your order details.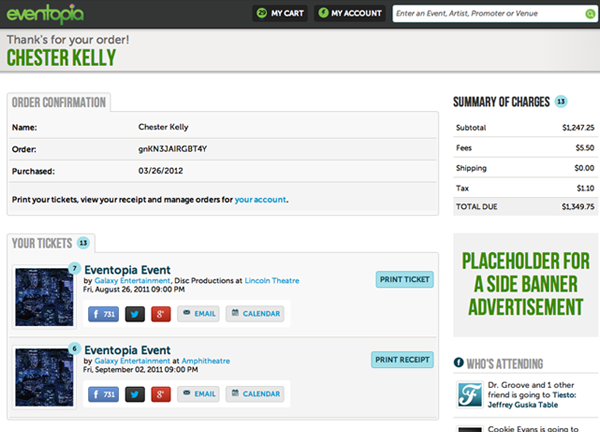 Comments Off

on How-to: Buy Tickets