How-to: Will Call
Have you ever noticed how the world seems to open up with just a swipe of a credit card? Plane flight to Europe — swipe. New Macbook — swipe. You can even swipe your card at parking meters these days. Well, don't ever accuse us of being behind the technological times. When you run your event through Eventopia, customers will get through the doors faster thanks to our online system–without needing a paper ticket. All they have to do is bring their credit card. One swipe and their ticket information is at your fingertips. Follow the steps below to get familiar with our Will Call features as you prepare for your next (or first!) event. We've included screenshots to help you along–if you get lost look for this icon:
To begin, you'll need to have an event page already set-up. For more information on creating an event on our site, check out this
how-to post
. 1. Head to your Event Dashboard. On the left sidebar, select "Will Call List." From the Will Call page you can export your will call for printing purposes. If you would like to run an online will call, follow the instructions in steps 2-3: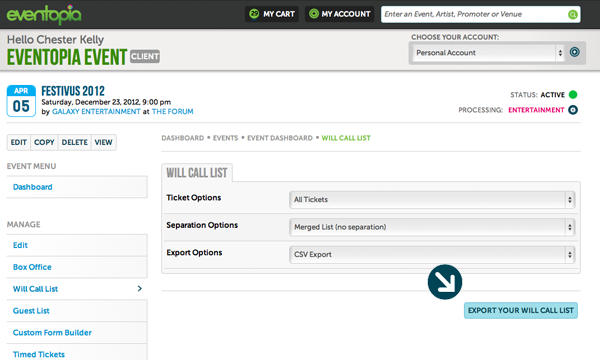 2. Log-on to our web-based box office to check-in will call customers online. From the box office home page, click "Will Call" in the bottom tab. You'll see a blank screen similar to the example below: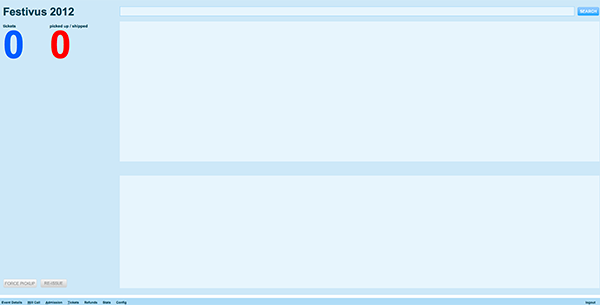 3. You can now search for will call attendees. Use a credit card to access customers' accounts. Take the credit card they used to purchase tickets and swipe it. You will see the purchase history appear on your screen. If a purchase does not appear, you can also search for the name associated with the purchase (see the image below: a search for "Elaine" returned the purchase information of "Elaine Benes." You can now select her tickets).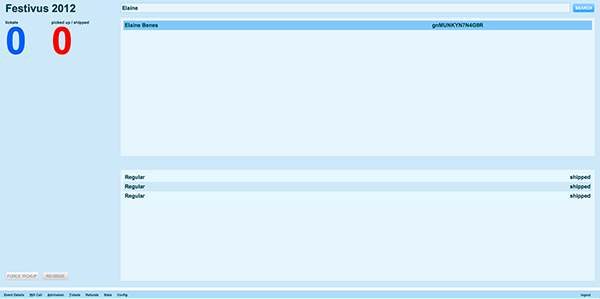 Comments Off

on How-to: Will Call