How-to: Web-based Box Office
We'd like to introduce you to our web-based box office. Available anywhere there's an internet connection, you can use our box office on any POS, smart phone, even (if you're so lucky) on your iPad. Scan tickets, sell tickets, whatever you like. The program is so simple and fast, you can scan 15,000 tickets in under an hour (trust us, we've done it). That means you'll have time to focus on your attendees, not their tickets. Interested? Read on to learn how to get started. We've included screenshots to help you along–if you get lost look for this icon:
1. Head to your Event Dashboard. On the left sidebar click the "Box Office" link: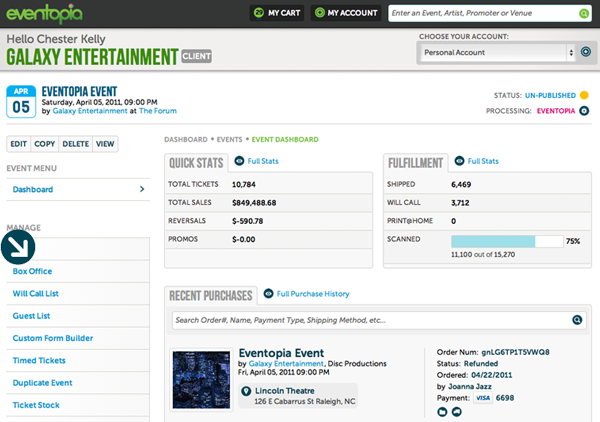 2. You're now ready to sell tickets to customers using cash or credit cards. Click on the ticket type you'd like to sell (click more than once if you are selling a customer more than one ticket). You'll see the total number of tickets, sub total, and grand total purchase appear on the right side of your screen. When you're satisfied with the purchase, select whether the customer is paying with cash or credit.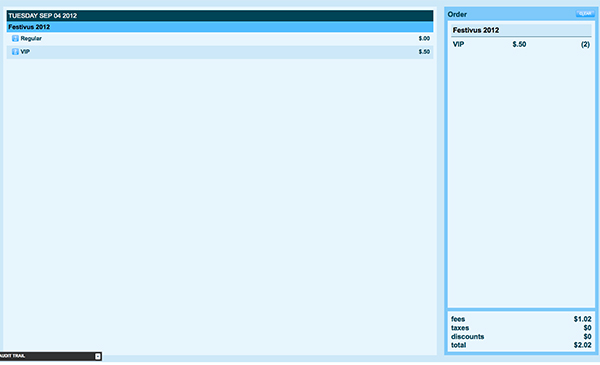 3. If your customer intends to pay for their purchase with a credit card, click the "Credit" button in the top right corner of your screen. You'll see a pop-up asking you to swipe his or her credit card. You can also select "handkey" to enter credit information manually.


4. If your customer would like to pay for his or her ticket with cash. Click the "Cash" button in the top right hand of your screen. Another pop-up will appear, this time asking you to key in the amount of cash received. Our box office will calculate the change your customer is owed.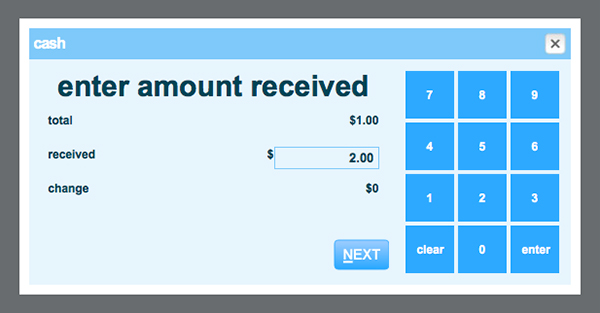 5. Once you have completed the ticket purchase, our system will ask you to swipe a mag card in order to load the customer's data onto it. If you do not intend to use mag cards within your event (perhaps you are giving out paper tickets for admission instead) simply click "Cancel." You're now ready to begin your next sale.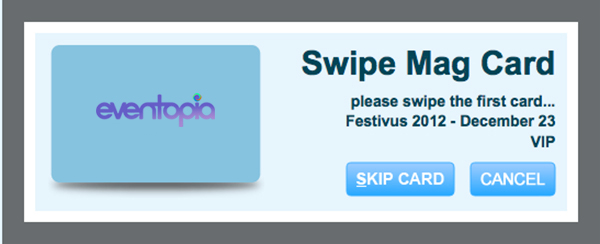 Comments Off

on How-to: Web-based Box Office