High Volume On- Sales, No Crashes
That's right, we don't crash. Jetstream, our cloud-based ticketing system, is built to handle the largest on-sales.
Process over 150,000 tickets in 10 seconds.


This unprecedented ticket processing is only available from Eventopia.

Keep your customers happy, out of "waiting rooms," and away from the refresh button.


Jetstream keeps the process simple and enables customers to secure their tickets without a wait time. You won't lose any customer to frustration or confusion.
Huge events rely on Jetstream for massive on-sales:

To the cloud!
Jetsream uses the infinite scalability of Azure, Microsoft's cloud computing system. Working with their engineers, we built the only on-sale system capable of automatically expanding our server power to meet the needs of your sale – no matter how high the demand.
Read more about Jetsream on Microsoft's site.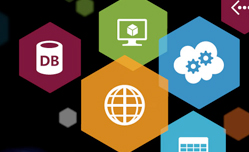 Protect your brand
A successful on-sale keeps your customers (and their friends and followers) loyal. Crashes and long wait times hurt your brand. With Jetsream, you know your fans get the tickets they want, when they want them.